Time to Play Golf & Have More Fun!
NOW with GPS to the center of the green on every hole!
Fastest score entry available, with optional & the original voice-entry version!
Match Play, Stroke Play, Skins, Nassau competitions & more, where each player's course handicap is calculated automatically!  Use handicaps or not, for all competitions.
Just want a casual game with some extra incentives?  Use the Skills (junk) feature and have fun with either positive skills (longest drive, closest to the pin) and/or negative skills (snowman, 3 putts, double-hit, etc…)
Compete in friendly wagers, calculated real-time under your name on the scorecard.
Approximately 30,000 world-wide golf courses available in app: setup in seconds
Post to Twitter right from the scorecard!
Email your scorecard to friends or coaches after the round!
Post your ESC score automatically when the game is over to the 80BREAKR™ Handicap Service.
Download for free & Rate the app now!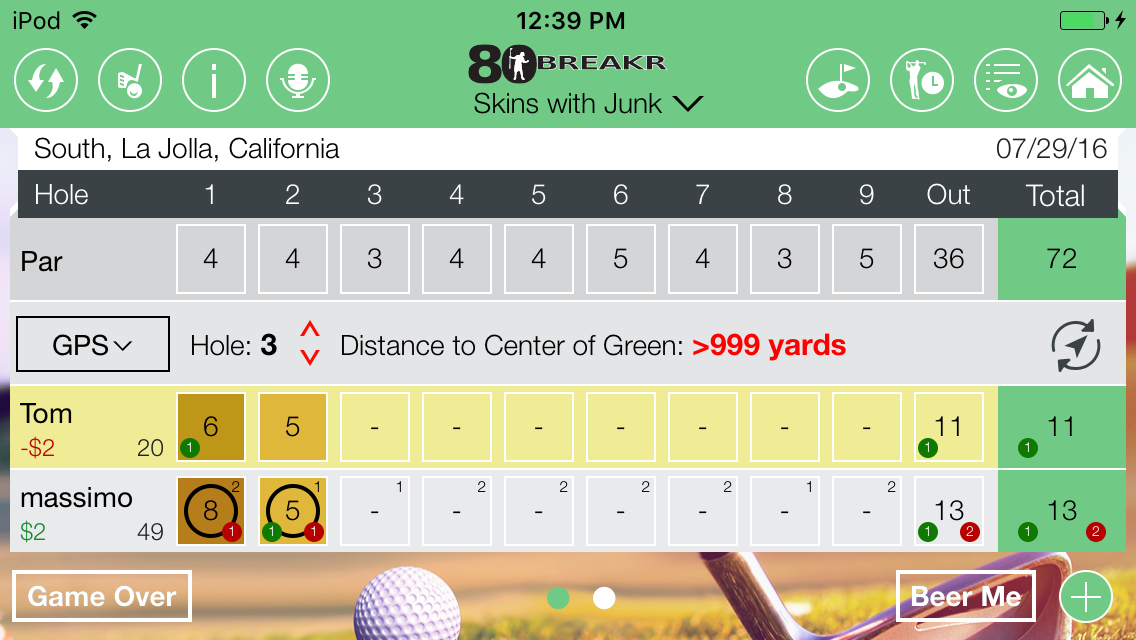 Here's a video showing a side by side comparison of someone using the 80BREAKR scorecard vs using a paper scorecard:
80BREAKR™ Best Golf App ~ Easiest Golf Scorecard ~ Best Game Improvement App ~ Golf Handicap Service ~ GPS